Nina Hollander, The Probate Expert By Your Side Who Makes All The Difference

When you are doing something as important as selling an estate home it's important to work with someone you can depend on, someone who gets results, someone whose reputation shows she's a seasoned professional, someone who has a track record of results. I believe that "The Right Broker Makes All The Difference."
I understand. Like you, I've been through the process of being an executor for an estate involving the sale of a property. I understand that selling an estate home is an emotional process for the family and one involving many critical decisions along the way. I've experienced and understand, both personally and professionally, the stress that comes with making such often emotional decisions on behalf of an estate. I understand first-hand what's involved in bringing it all together successfully.
My "clients first" approach means you'll be working with a professional, who understands and who listens to you, who provides expert advice, and who works tirelessly on your behalf. My track record of success for over 30 years means I know how to showcase your home, effectively market and promote the home so it attracts qualified buyers and is sold for the highest price and best terms. Throughout the process, I'll be with you every step of the way, making sure that your questions are answered, that all the details of the sale are expertly handled, and that the entire experience is a positive one for you.
Real estate is a personal service business. When you retain a Realtor® to represent you, you are hiring a person and not just a company. Expect knowledge and skills from your Realtor® in the areas of finance, contracts, negotiations, and marketing. Expect a track record of producing results. Selling any home, and especially an estate home, should not be left to chance. After 30+ years in the profession, I've experienced virtually every type of transaction and lived through every type of economic cycle. I understand how to bring sellers and buyers together with successful results.
If you hire me, you can count on my commitment to excellence, discretion, loyalty, attention to detail, and reputation for honesty, integrity, hard work. I promise results for you and open communication along the way. Let me show you how I'm "The Difference You Can Count On."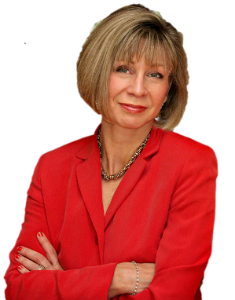 Nina Hollander
REALTOR®, Probate Expert